I'm Cristina Montoya, a registered dietitian, rheumatoid arthritis and Sjögren's survivor.

I help women with Sjögren's and rheumatoid arthritis take control of their gut health through plant-based nutrition and lifestyle modifications.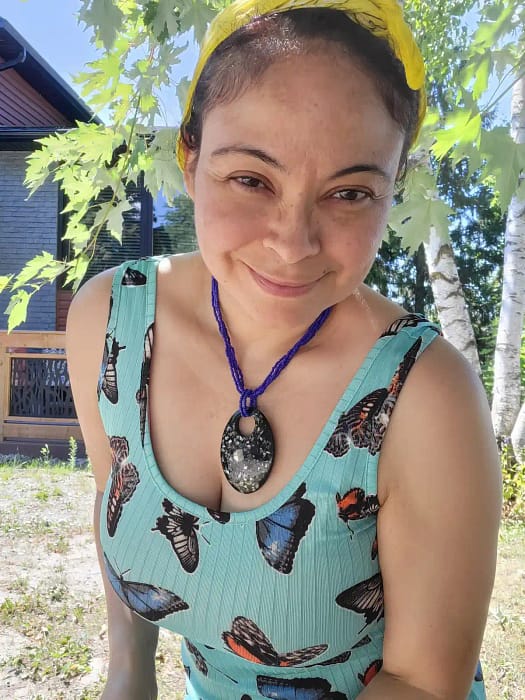 If you're looking for gut-friendly recipes and exclusive access to the Beat the Sjögren's Bloat program, then you've come to the perfect place. So go ahead and make yourself comfortable –
I've got you covered!
Nutritional Management of Digestive Disorders in Sjögren's
Anti-inflammatory, Arthritis-friendly Eating
Medical Cannabis & Arthritis 101
By watching this interview and visiting this website, you agree that you are of legal age in your province/state/territory OR you have a valid medical cannabis prescription. All information is for educational purposes only.
What our amazing warriors feel about Cristina
Thank you for your professional advice related to digestive issues and Sjögren's. It's the first time a Dietitian connected my gut issues with Sjogren's
B.M.
A person living with Sjogren's
I am very happy with my progress. I have made lasting changes in the most important areas (how I mentally view and approach food). Thanks to Cristina, I am way more in tune with my body. I recognize how certain foods make me feel both in the short and long term. I keep reminding myself that it's a marathon, not a sprint.
E.H.
A person living with Ankylosing Spondylitis
Grateful to the @arthritisdietitian for providing me with new insight on diet as I take her test class on anti-inflammatory lifestyle eating. I've learned things from collaborating with her that I definitely didn't pick up reading countless articles on the internet or following hundreds of Registered Dietitians...She provides so much knowledge because she also lives with #RheumatoidArthritis.